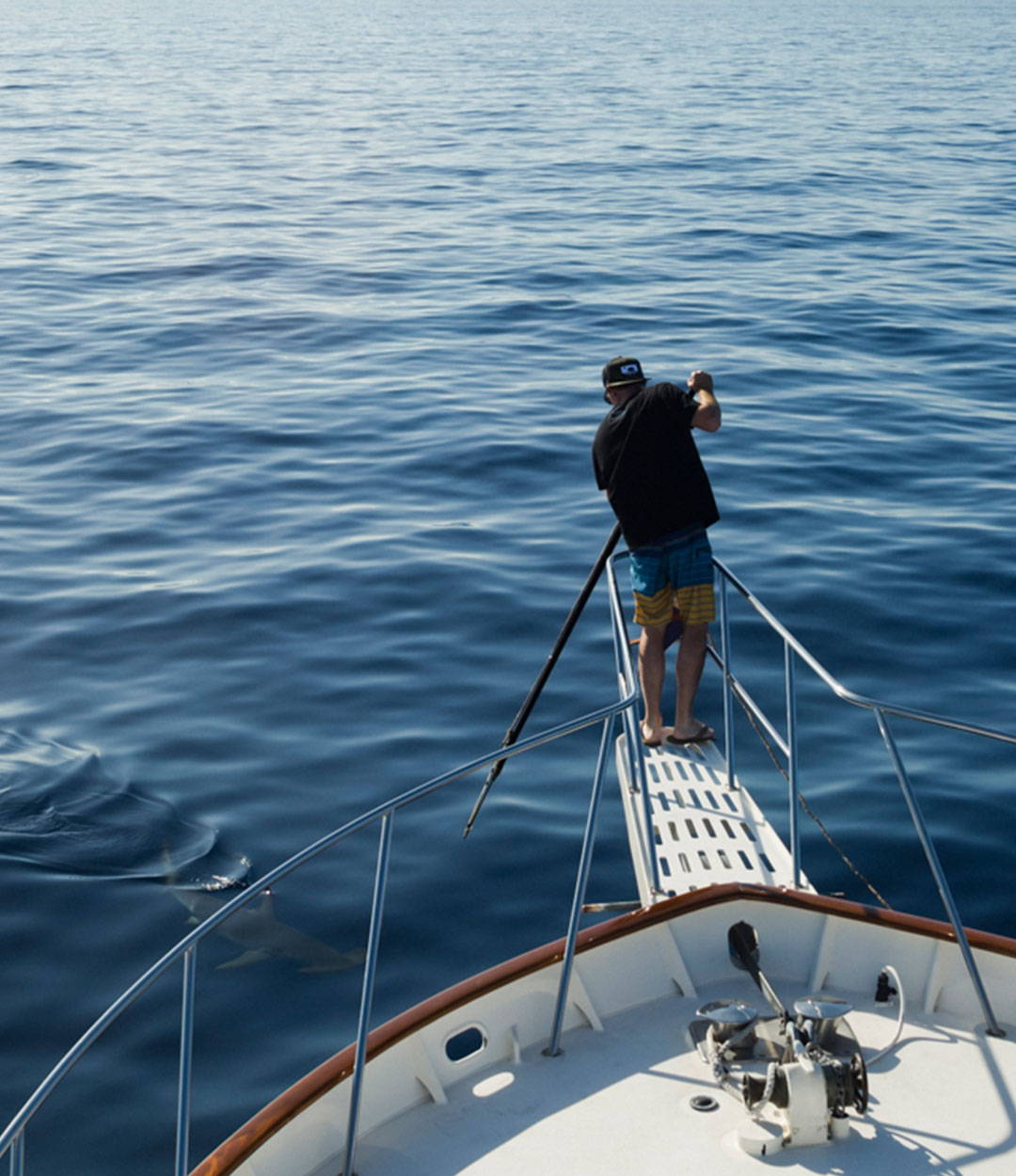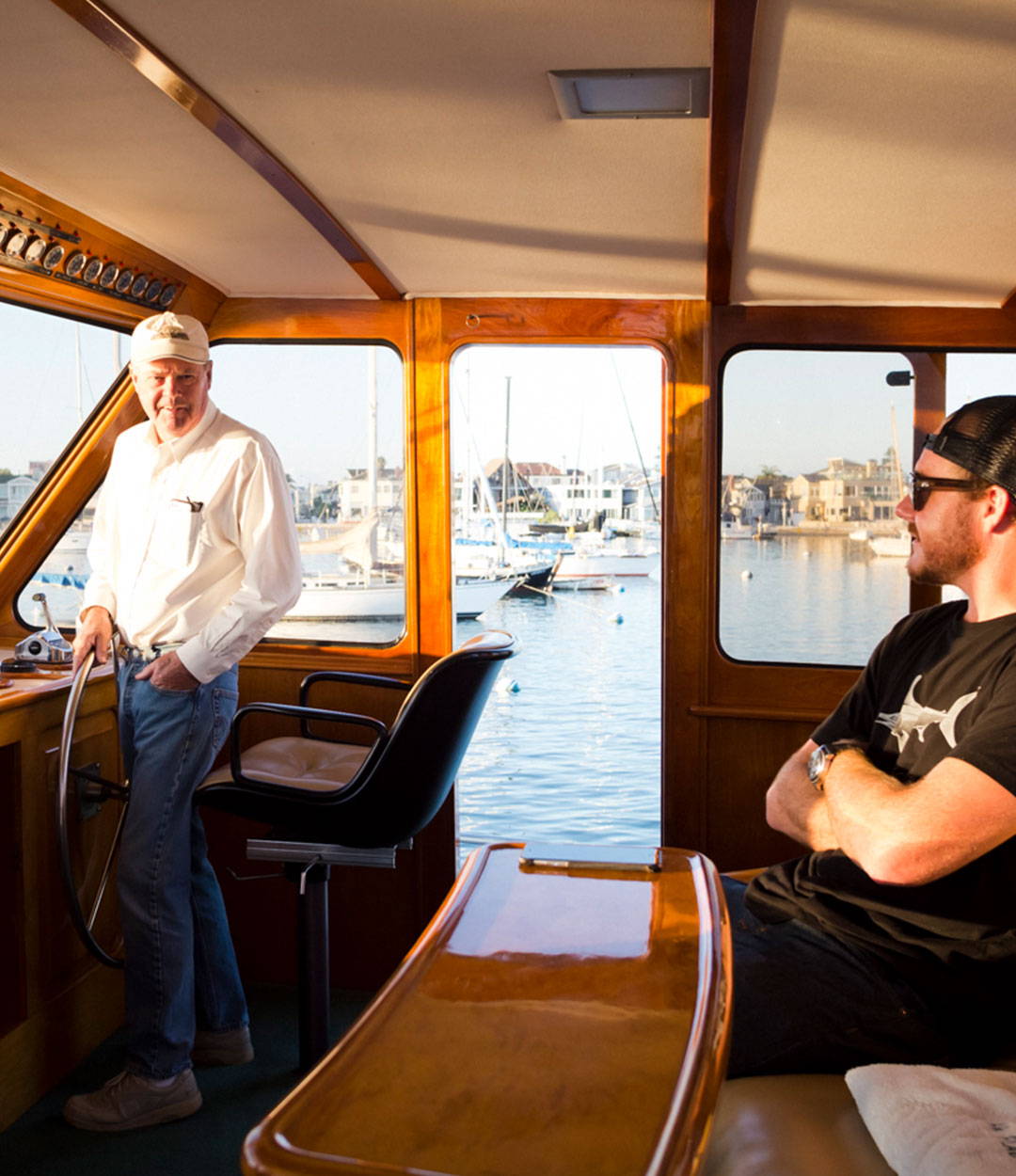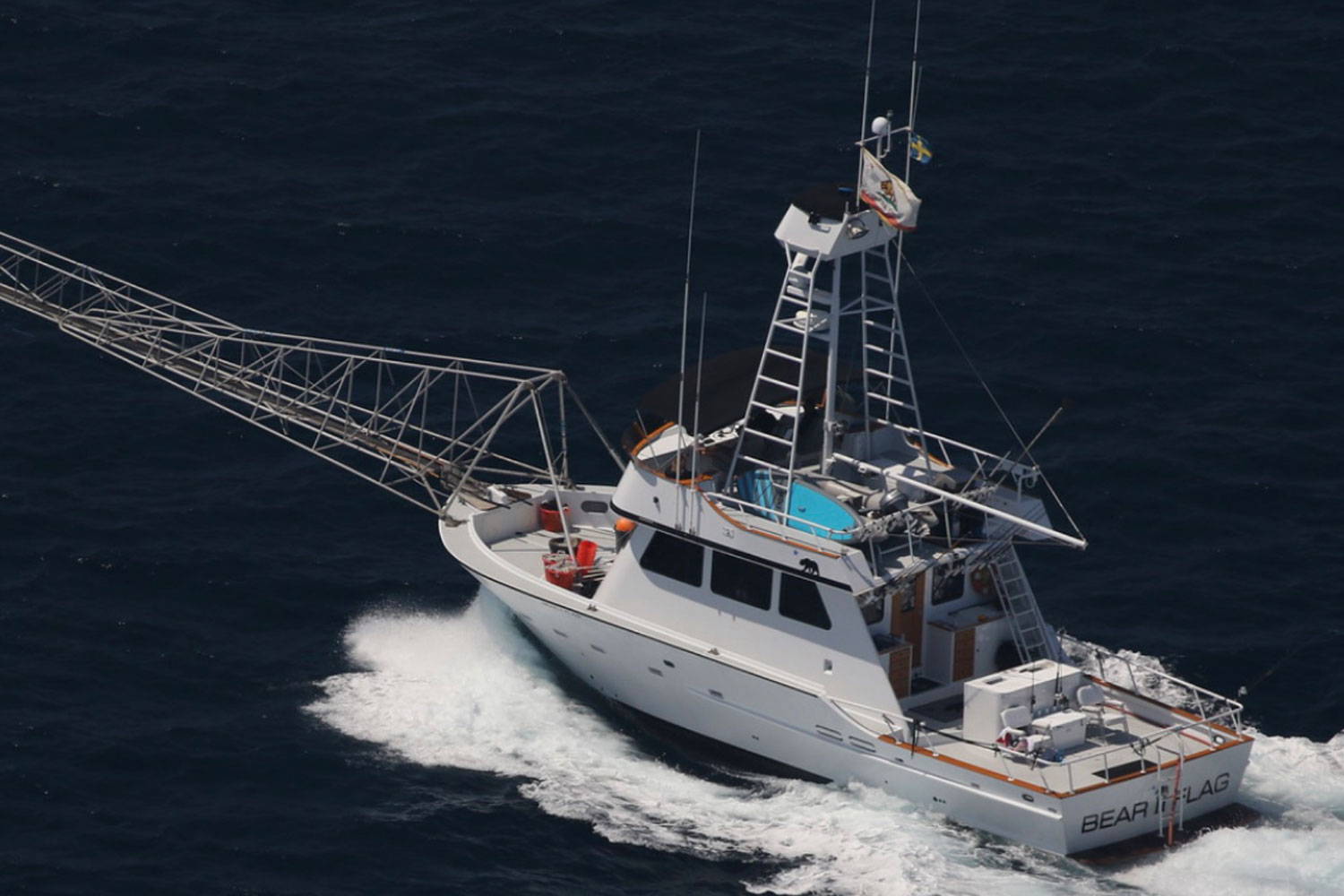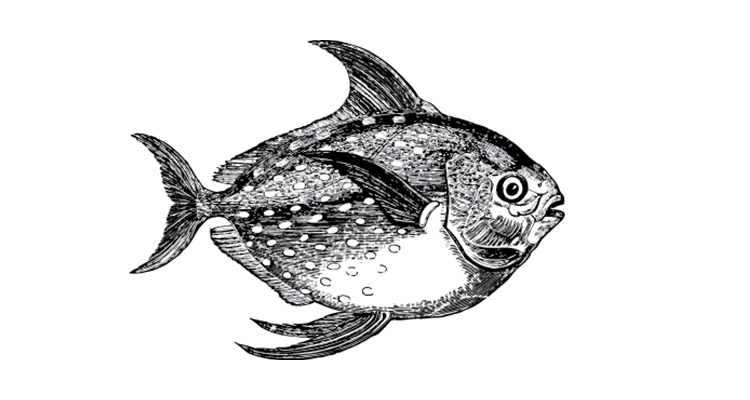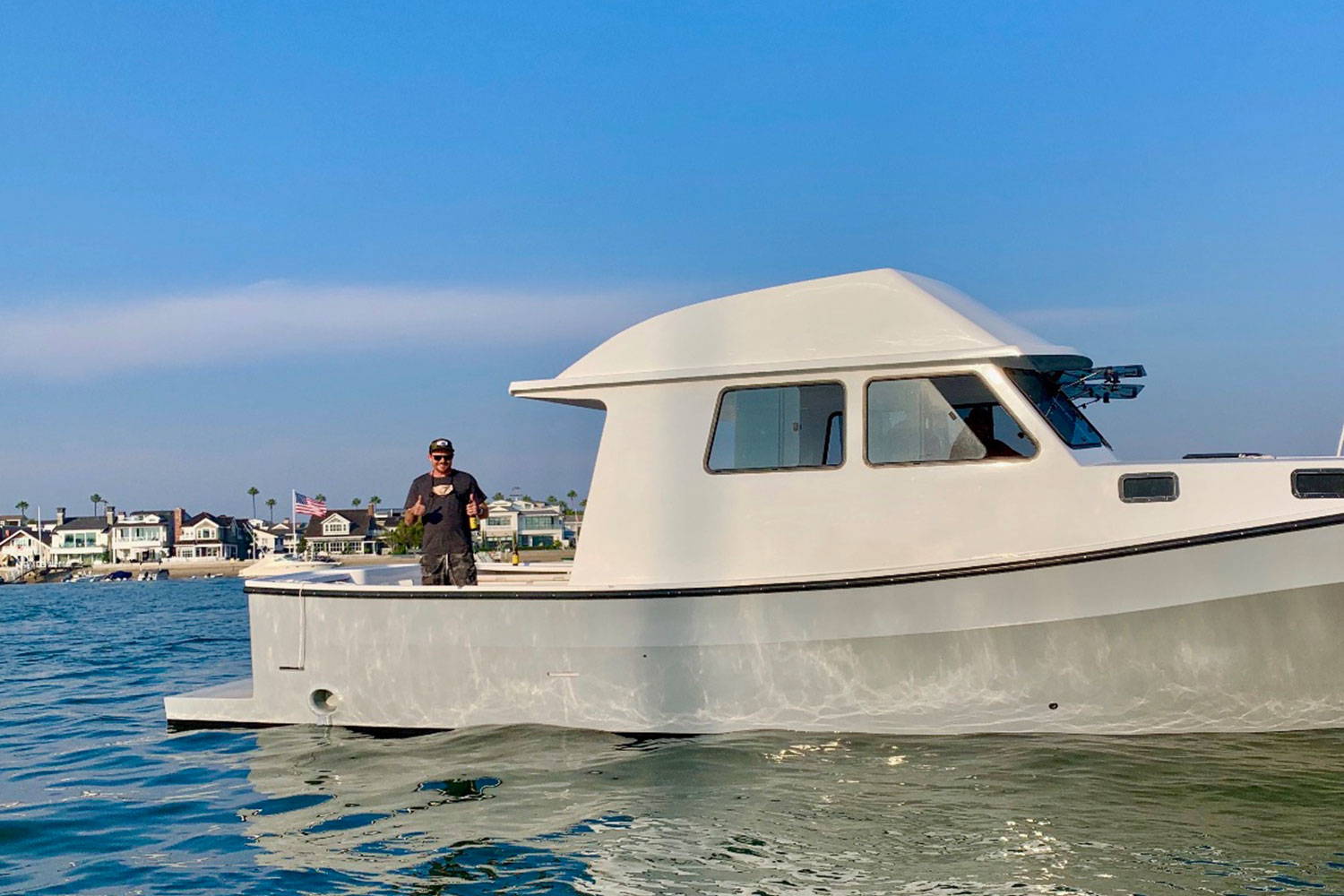 Bear Flag fleets maintain a crew of two. While out on a fishing trip they target many species such as swordfish, bluefin tuna, opah, yellowtail, white seabass and other local fish. While they target many species, they specialize in swordfish.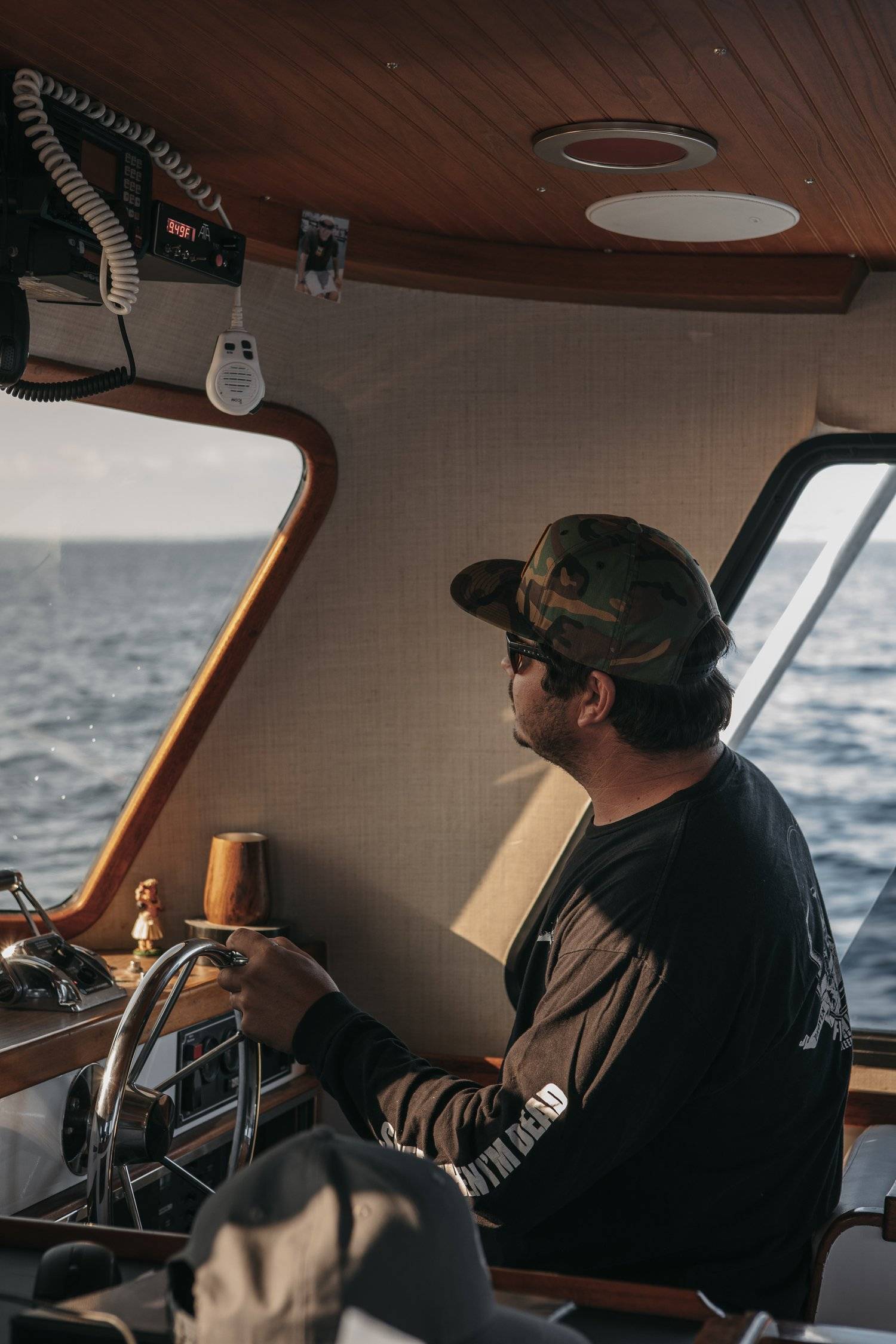 A local commercial fishermen with 16 years fishing the coast of California. Although fishing almost every fishery in CA, he enjoys fishing swordfish the most because of the challenge it offers.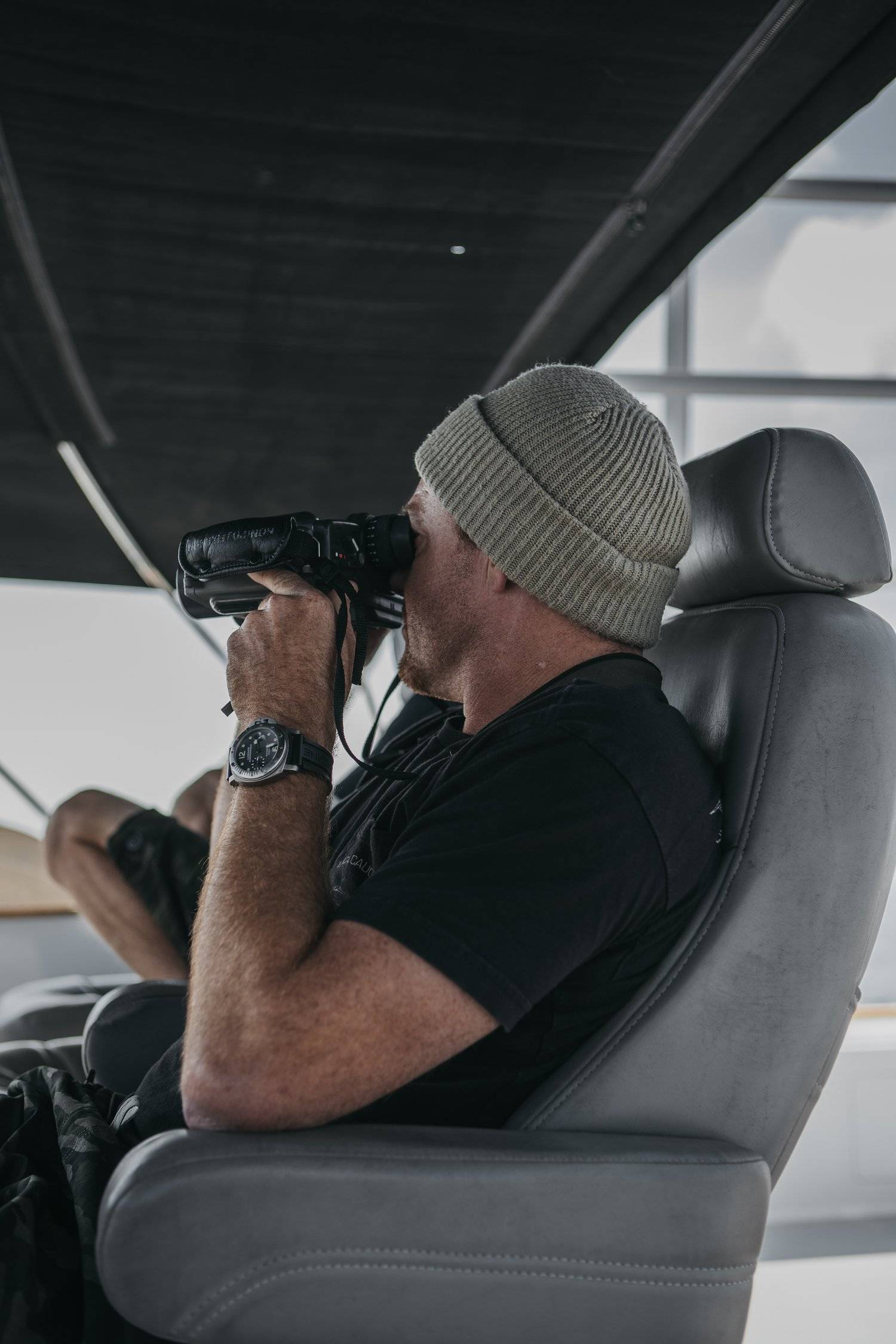 Owner and experienced fisherman who grew up fishing, diving, and surfing off the coast of California. He quickly fell in love with the ocean and all it had to offer. He became obsessed with seafood and Japanese style cuisine. Thomas has dedicated his life to respecting and sharing high quality fresh seafood for other to enjoy.
BECOME A PART OF
THE BEAR FLAG FISHING CREW
WE ARE ALWAYS LOOKING FOR YOUNG AND ENTHUSIASTIC FISHERMEN.


WORKING WITH NOAA TO FISH BETTER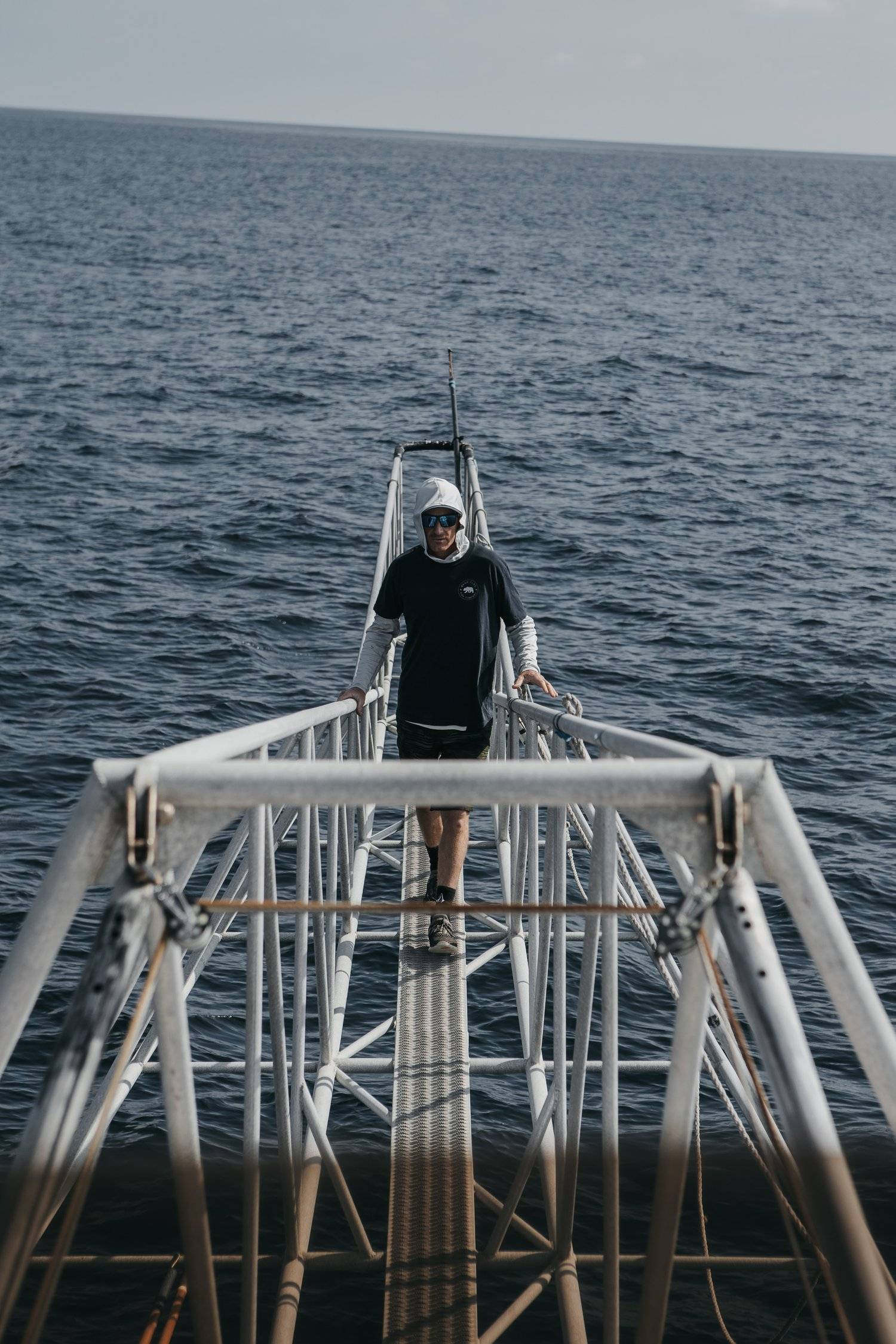 PIER researchers worked with the NOAA region to combine recent movement studies with deep-set designs that minimize the amount of time hooks spend above the thermocline.
The first phase of this work focused on designing a gear type that could help augment the local harpoon fishery. The PIER team set out to design a low-impact method that could be used to target swordfish at depth during the day. Working with the NOAA region, the PIER team designed and tested several methods and eventually settled upon a gear that is now being referred to as deep-set buoy gear, or DSBG. DSBG has been shown to be highly selective for swordfish and other marketable species. The trial gear is now in in exempted status through the Pacific Fisheries Management Council.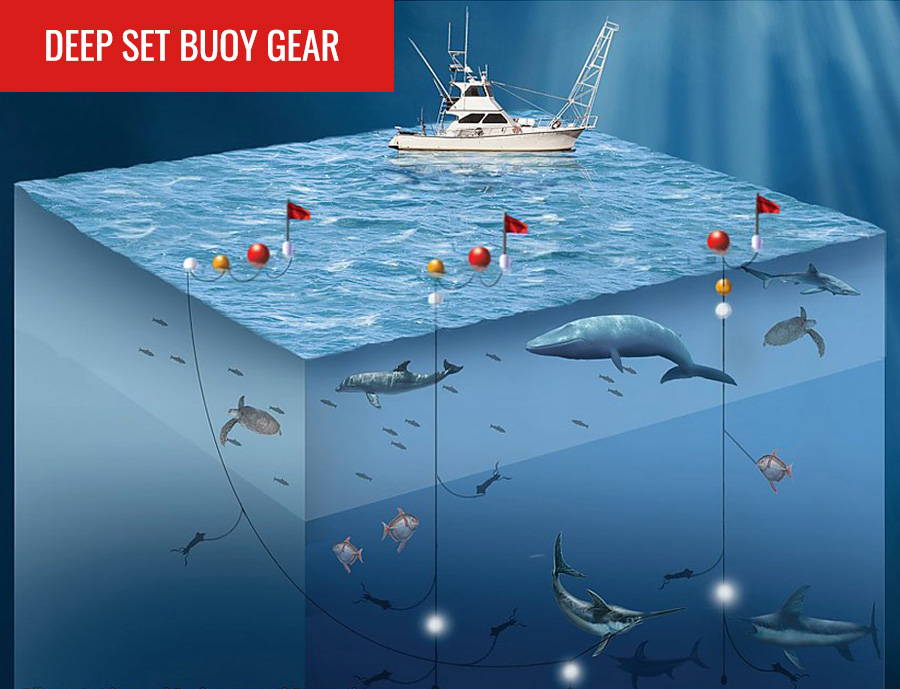 A new sustainable way of fishing swordfish where there are few other species. DSBG has a 98% success rate for marketable catches. The gear uses environmentally friendly circle hooks , which reduces bycatch. In addition, the gear remains actively tended which allows for bycatch to be identified and and released without harm. Once a swordfish is caught it is processed immediately and packed in ice to maintain the highest quality. Our vessel is out for short periods of time ( 2-4 days ) which ensures that our product stays fresh and is available in a timely manner.
THE BETTER WAY TO CATCH SWORDFISH
Innovative fishing gear minimizes injury and death for whales, sea turtles, and other ocean life

1. MINIMAL BYCATCH
Deep-set buoy gear is used during the day, when swordfish feed in deep, colder water, which allows fishermen to more accurately target swordfish and avoid harming sensitive species found in warmer water near the surface.
2. STRIKE DETECTION
When a fish bites, a white buoy floats to the surface or a yellow buoy submerges, alerting the fishermen that they have a strike.
3. ACTIVE TENDING

Fishermen stay close to their buoys at all times and are able to quickly retrieve marketable fish and release other species.
4. HIGHER PRICES
Unlike swordfish caught with long lines or drift gill nets, buoy-caught fish are landed immediately and delivered to market sooner, yielding a better product that demands a higher price.
5. ADDITIONAL BENEFITS
Deep-set buoy gear allows fishermen to catch other marketable species, such as opah, that also are found in deep, colder water.